THREE GENERATIONS OF QUALITY
Patios, porches and steps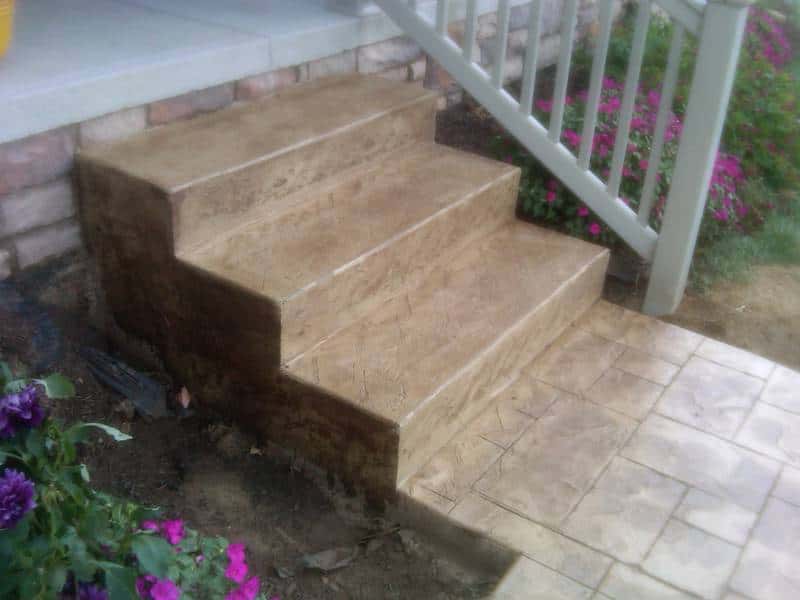 As outdoor living becomes more popular among Northeast Ohioans, more people are seeing the benefits of using concrete as the primary building material in their designs. Even in luxury homes, concrete is seen more and more often for patios and countertops in outdoor kitchens and backyard entertainment venues.
At Lombardi Concrete, patios, porches and steps are among our specialties, with decades of experience choosing the perfect material for your application. Concrete is a great choice for its economical price point and resistance to weather conditions common in Northeast Ohio. With little maintenance, concrete maintains its integrity and luster much longer than wood, brick or natural stone.
Options today for color and texture have made concrete even more popular. New techniques using color and stamping provide such creative options that at first glance it is often hard to tell the difference between stamped concrete and actual slate, brick or stone. The polished finish used in some applications makes for the perfect transition from indoor space to an outdoor kitchen or patio.
Consider concrete for your front or side porch and get a beautiful stone or brick look with a smooth stable surface perfect for chairs, small table or porch swing. Our skilled technicians will perfectly design and install concrete steps that never shift, lean or crumble.
At Lombardi Concrete, you may choose a standard gray concrete slab or customize your patio, porch or steps using one of our many decorative concrete choices. Your beautifully designed stamped or stenciled concrete patio, porch or steps will give you years of service with minimal maintenance. Call today for a free estimate for your concrete patio in Massillon, Ohio and the surrounding area.